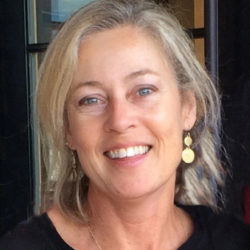 Linda Ziemba, principal, founded Trace design group in 2003 as a museum exhibition firm dedicated to presenting the stories and research of non-profit institutions in an interactive, provocative and artful environment.
"I enjoy working with people, running teams and the entire creative process. I am deeply committed to design and to the environment and believe that in the making of beauty there is the possibility to inspire and effect meaningful change."

Linda Ziemba
TRACE design group is a multi disciplinary studio involved in strategic thinking and creative problem solving for interpretive environments. TRACE strives to combine craftsmanship with theater and science with art. Teams of scholars, artists, scientists, media technicians, writers and graphic designers work collaboratively on innovative design solutions.